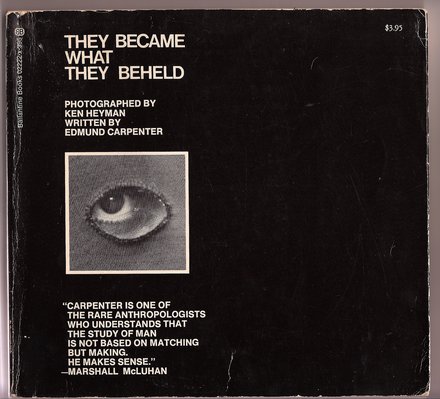 My selection of They Became What They Beheld by Edmund Carpenter for the reprint section of issue 24 of Mousse magazine.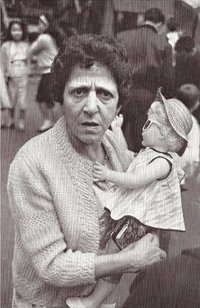 Edmund Carpenter is a noted anthropologist and founding Chair of the experimental interdisciplinary program of Anthropology & Art at San Fernando Valley State College. Carpenter and Marshall McLuhan were friends and collaborators, describing themselves as 'intellectual thugs'.
They Became What They Beheld began life as 'Fashion is Language', a feature article written by Carpenter for a dedicated McLuhan issue of Harper's Bazaar, written under McLuhan's name as he underwent surgery to remove a large brain tumour. It was published in book form a few years later in 1970.
The concision of Carpenter's writing – which is largely based around a sequence of questions that never quite get answered – appeals to me in the corpus of this book: it reads as an invitation - not to look - rather to recognise.
Published in Mousse magazine, Italy