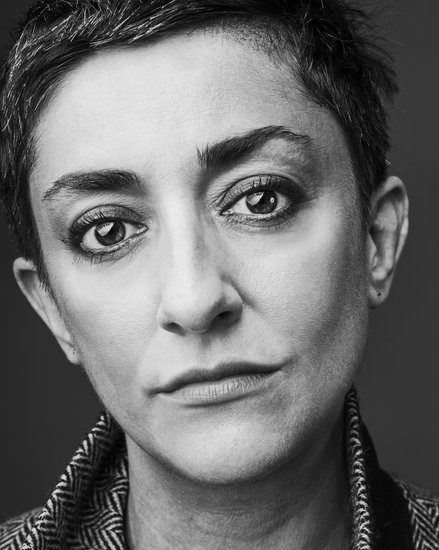 'Maria Fusco is one on the wittiest, most adroit and vibrant writers in the UK.' Richard Skinner
I am a Belfast-born working class writer based in Scotland and Professor of Interdisciplinary Writing at the University of Dundee, with a PhD awarded from the School of Languages, Literatures and Cultures at The University of Edinburgh. I'm a Fellow of the Royal Society of Edinburgh.
I write fiction, critical and theoretical texts and edit publications and my work is published internationally and translated into ten languages. I've been awarded an Engender Fellowship (Royal Opera House), a Robert Louis Stevenson Fellowship (Scottish Book Trust), am a Jerwood Creative Catalyst and an Hawthornden Fellow. I've been an invited Writer-in-Residence at Lisbon Architecture Triennale, Kadist Art Foundation, Paris and Whitechapel Gallery, London.
My recent works are: History of the Present co-directed with artist-filmmaker Margaret Salmon (2023), Who does not envy with us are against us (2023) published by Broken Sleep Books 'I love this book with my entire life and beyond. I've never seen anything like it. Read this book." Isabel Waidner,
Mollspeak (2021) at Museum of Home, ECZEMA! (2018-19) 'An extraordinary text... a study of the body's miscellany of culturally freighted products and vulgarities" Holly Pester & Give Up Art (2018) "After a book like this, most nonfiction seems curiously unaware of what writing can be" James Elkins & Legend of the Necessary Dreamer (2017) 'A new classic of female philosophical fiction' Chris Kraus & Master Rock (2015) 'A primal confrontation with embodied forces.' Dave Keenan.
Website by Wolfram Wiedner