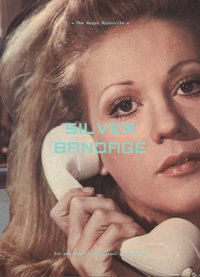 Book Works
The eleventh issue, guest edited by Erica Scourti, themed Silver Bandage. Gathers together new kinds of writing about 'vibes', those often unspoken energies of desire and aversion that move between people, palpable but traceless, hard to prove. The messages sent by your gut that you can't always interpret, beyond an urge. Contributions by CAConrad, Mel Y. Chen, Adam Gallagher, Alexandrina Hemsley, Rebecca Jagoe, Jessa Mockridge, Natasha Papadopoulou, Naomi Pearce, Parsa Sanjana Sajid, Patrick Staff, Daniella Valz Gen, and Hypatia Vourloumis. This issue's archive is dedicated to Katerina Gogou.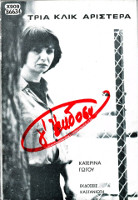 As her blood boils, she can't take any more
Of them selling her kind for nothing
She dances zeibekiko on the tables barefoot
A sharpened axe
In her bruised, swollen hands
Loneliness,
Our loneliness,
It's our loneliness I'm talking about
Held in our hands, it's an axe
Above your heads, always circling, circling, circling
– Katerina Gogou
What is intangible – vibes, feelings and reflexive responses like blushes, fidgets, slumps in posture, fluctuations in voice – is now targeted by invasive technologies of affective measurement. How can writing resist this regime of quantification?
Published by Book Works, London, Autumn 2019
Launches
05.10.19 New Suns: A Feminist Literary Festival, Barbican, London
30.10.19 South London Gallery
08.11.19 MayDay Rooms, London