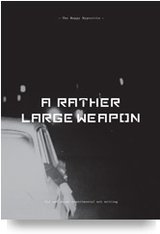 A Rather Large Weapon
The fourth issue, edited by Maria Fusco, themed A Rather Large Weapon. A blackboard, an interview, surveillance photographs, heroes, and a blasted copy of the Canadian Indian Act of 1867. Contributors include: Bernadette Buckley, Jeff Derksen, Candice Hopkins, Anthony Iles, Daniel Kane, Yve Lomax, Robert Longo, Sean Lynch, Laura Oldfield Ford, Luke Pendrell, Rachelle Sawatsky, Mark von Schlegell, Natasha Soobramanien and Nick Thurston.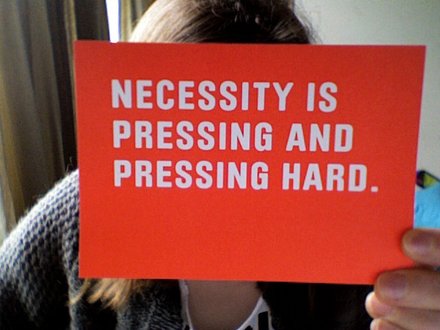 The Happy Hypocrite is a semi-annual journal for and about experimental art writing. Informed by a lineage of modern experimental and avant-garde magazines, such as: Bananas, Documents, The Fox, Merlin and Tracks, HH aspires to unpack their methodologies whilst providing a new constituency for contemporary art writing. Providing a greatly needed testing ground for new writing and research-based projects, somewhere for artists, writers and theorists to express experimental ideas that might not otherwise be realised or published.
Edited by Maria Fusco
£8.00 - ISBN 978 1 906012 51 1 - published by Book Works, London