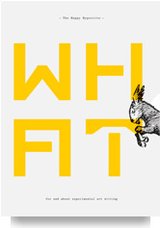 What Am I?
The fifth issue, edited by Maria Fusco, themed What Am I? Garbed in a sequence of paradigmatic structures such as the joke, the notebook, the novel and the script, this issue's range of contributions defy the innate obsolescence of classification through their embrace of poetic analysis. Contributors include: Shumon Basar, Kate Briggs, George Clark, Ruth Ewan, Beatrice Gibson, Antonia Hirsch, Chris Kraus, Hanne Lippard, The Plebs, Seth Price, Laure Prouvost, Stephen Sutcliffe and Sarah Tripp.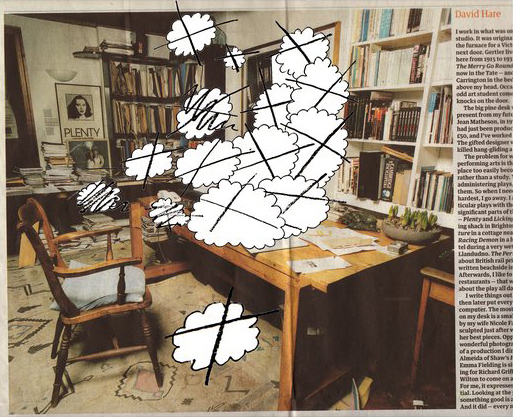 The Happy Hypocrite is a semi-annual journal for and about experimental art writing. Informed by a lineage of modern experimental and avant-garde magazines, such as: Bananas, Documents, The Fox, Merlin and Tracks, HH aspires to unpack their methodologies whilst providing a new constituency for contemporary art writing. Providing a greatly needed testing ground for new writing and research-based projects, somewhere for artists, writers and theorists to express experimental ideas that might not otherwise be realised or published.
Read something written about The Happy Hypocrite in Tank magazine recently.
Edited by Maria Fusco, published by Book Works, London.
£8.00 - ISBN 978 1 906012 24 3