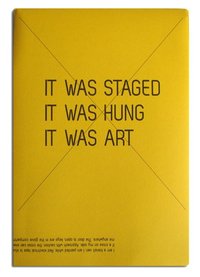 'Does the angle between two walls have a happy ending?' J.G. Ballard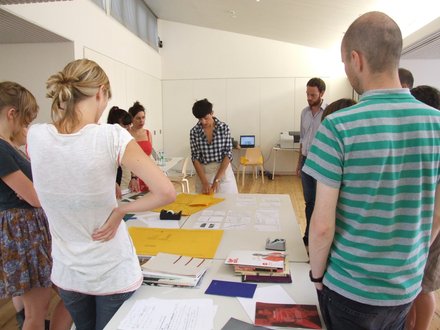 A limited edition poster publication devised and produced by participants to the Summer School I led with Francesco Pedraglio at Whitechapel Gallery in London, 18 - 20 August 2009, as part of my role as Writer-in-Residence there.
The intensive three-day Summer School focussed on the production, reception and distribution of art writing. Divided into writing, editing and publishing – this practical course invited participants to consider and develop their own writing in relation to a selection of contemporary art works, giving emphasis to texts which are experimental and experiential in form.
Edited by Maria Fusco, with Francesco Pedraglio and the Summer School participants.
Read more about the workshops I devised and led, or commissioned, at Whitechapel Gallery.
Download your very own copy of It was staged. It was hung. It was art.