Contemporary Calgary
1 September 2017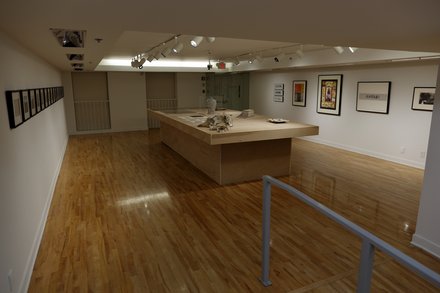 Master Rock was part of Extratextual, an exhibition in Contemporary Calgary curated by Lisa Baldissera and Joanne Bristol. Visitors experienced my experimental play in the gallery space in complete darkness.
The exhibition explores ways in which modes of writing, as well as concepts of textuality and narrative have informed artistic production. The exhibition will include contemporary and historical projects by artists and writers across disciplines. It looks at ways in which texts have both informed and created their own cosmologies, event-scapes and terms of engagement, and how they shape our understanding of contemporary narrative as well as visual and spatial culture.
01.09.17 - 21.01.18, Contemporary Calgary, Canada