Leeds College of Art
20 April 2017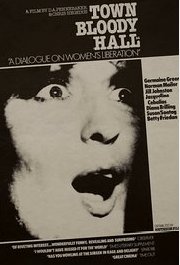 the possibility of ourselves as strange and new is a response to the invitation from Leeds College of Art library to be writer-in-residence as part of their 'Library Interventions' series, themed in 2017 around the concept of 'gendered words'. Fellow invitees were artists' group SPUR and graphic designer Rosa Nussbaum.
Working with Nick Norton at the library and Wendy Kirk from Glasgow Women's Library, we selected and re-classified a large selection of books from the collection, re-organising them around a Feminist cataloging system; in order to question classification in gender and expose the opaque process of standard library systems.
I convened a symposium around the subject: Thursday 20 April 10:30am-6:30pm (Blenheim Walk Gallery), speakers included; Maria Fusco, Wendy Kirk, SPUR, Rosa Nussbaum, AND Publishing, and screened the 1979 documentary Town Bloody Hall.