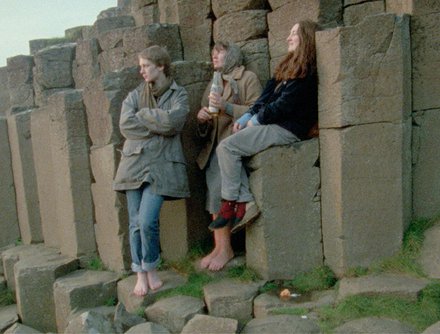 Special screening and reading at Northern Ireland's Feminist and Queer Art Histories symposium, The Courtauld, London.
This symposium examined how feminist and queer art and visual culture challenged Northern Irish art and society since 1968. The period is one in which wider political developments relating to gender and sexuality evidence both the challenges that women and LGBTQ+ people have faced in gaining equality and the energy of groups that fought for it. Complicating much of the current discourse around Northern Irish art after 1968, which is often dominated by examinations of the impact of 'the Troubles', this symposium seeks to nuance this discussion by highlighting the complex and various approaches to political art making that formed a significant part of Northern Irish practice. Northern Ireland's Feminist and Queer Art Histories will explore the ways in which attention to gender and sexuality can help us rethink the writing of Northern Irish art history. Keynotes: Dr Fionna Barber (Reader in Art History in the Manchester School of Art) and Emma Campbell (Activist/Artist/Academic and member of Array Collective).
The symposium is a collaboration between the Courtauld's Gender and Sexuality Research Group and the Northern Irish Art Network.Organised by Rachel Warriner (The Courtauld), Edwin Coomasaru (The Courtauld), Anna Liesching (Northern Irish Art Network) and Clare Gormley (Northern Irish Art Network).
Image is a still from the 1981 film Maeve, directed by Pat Murphy and John Davies.