Accidental Editions at South London Gallery
5 June 2019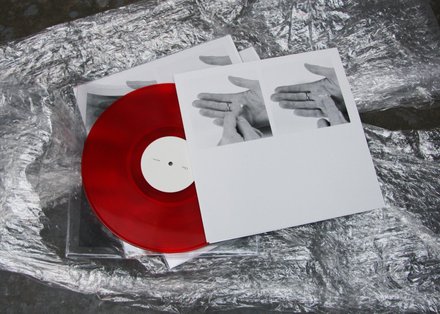 ECZEMA! EP launched at the South London Gallery on 5 June by Matthew Herberts new art and theatre focuse imprint, Accidental Editions. The new special imprint works with some of the art world's most prestigious institutions. The first two releases from Accidental Editions will be Maria Fusco's black comedy ECZEMA!In conjunction with National Theatre Waleswhich will tour nationally this year and Matthew Herbert's The Machines Our Buildings Used to Hear developed in in partnership with Manchester International Festival.
Limited edition 12', heavy duty red vinyl, including a the full script of ECZEMA! designed by Traven T. Croves and produced by Dilip Harris.
I say "Just like Rilke's 'primal sound' the incessant itching of eczema is perfectly embodied in red vinyl. The process of making the score for this vinyl, recording my own scratching, stretching it, playing it back through a mighty pipe organ's MIDI is activated through sunken grooves, cyclical returns and a soul chomping commitment to obsessive attention. This irritation is captured at its most restless on vinyl, making a monument out of a necessity of itchiness."
Read the press release from Accidental Editions